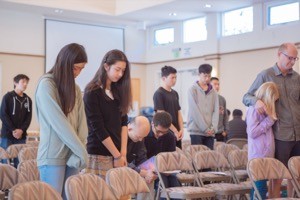 WORSHIP SERVICE
Time and Location
Sunday, 9:30am – 11:00am, Social Hall
Our church service is open to all ages 6th grade and up! We welcome all people of every ethnicity and backgrounds. We encourage both youths and adults to participate and worship God together.
Read More..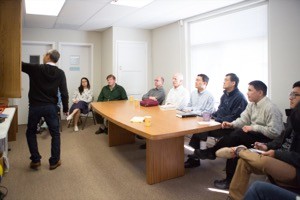 CONNECT
Our adult class offers a variety of topics to meet diverse needs and interests, such as spiritual life, basic theology, Bible knolwedge, and contemporary issues. Teachers are seminary trained and skilled in creative instruction. The goal of the class is to build a solid biblical and theological foundation, empowering believers to lead a vibrant Christian life.   Read More..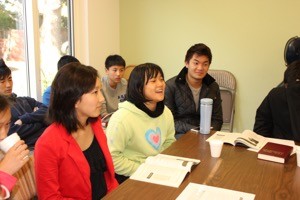 EQUIP
The high school class seeks to build a strong foundation in faith and character, preparing students to exhibit Christian leadership in college and beyond. The classes are designed to solidify students' knowledge of the Bible and challenge them to apply Biblical truths in their daily lives as well as in key contemporary issues.   Read More..