News
News
ANNOUNCEMENTS
We welcome everyone to the Home of Christ in Menlo Park. We like to invite you to join us in our Sunday worship service, Sunday school and weekday fellowships. Please see the information below.
Here are the announcements for the week of 4/9/2017.
The current sermon series is Deepen Your Identity in Christ. 
Easter Baptism will be on Easter 4/16, 12:30 in the afternoon.
Good Friday service on Friday, 4/14, 7:30-9:00PM.
SUNDAY SCHOOL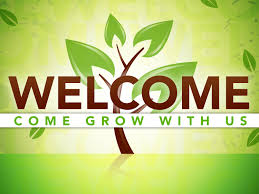 | GROUP | DATE & TIME HOST | PLACE | |
| --- | --- | --- | --- |
| Adult/Young Adult | Sunday 11:15am | Social Hall | |
| High School | Sunday 11:15am | Education Building Room B1 | |
| Middle School | Sunday 11:15am | Education Building Attic | |
SNACK SCHEDULE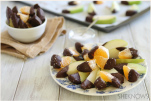 | DATE (WEEK) | SNACK HOST | STUDENT LEADER |
| --- | --- | --- |
| Apr 9, 2017 | Hanna / Keith | Joseph |
| Apr 16, 2017 | Yingcai / Catherine | Leonard / Timothy |
| Apr 23, 2017 | Janet / Xin Quan | Joshua / Tammie / Alexa |
| Apr 30, 2017 | Emily / Helena | Madeline / Rachel |
| May 7, 2017 | Xiaodong / Qing Hong | Amanda / Joshua |
| May 14, 2017 | Jack / Susan | Ryan / Cindy / Diane |
| May 21, 2017 | Cathy / Yonglian | Justin / Howie |
| May 28, 2017 | Jessica / Ying | Brend / Ray / Lucy / Luke |
| June 4, 2017 | Roxane / Jan | |
HOSPITALITY SCHEDULE

| DATE (MONTH) | ADULT GREETER | STUDENT GREETER |
| --- | --- | --- |
| January | Hanna Ng/Emily Wu | Joseph Ng |
| February | Mei Zhang | Sierrah Liu |
| March | Hong Zhu | Sophia Yin |
| April | Catherine Zhang | Timothy Wang |
| May | Christopher Chiang | Luke/Lucy Chang |
| June | Hanna Ng/Emily Wu | Joseph Ng |
| July | Jack Li | Ryan Li |
| August | Yonglian Sun | Emily Peng |
| September | Susan Xu | Cindy Ji, Diane Ji |
| October | Fred Zhao | Joshua Yuan |
| November | Grace Wang | Emily Chang |
| December | Fang Li | Leonard/Lucy Wang |
BIBLE READING SCHEDULE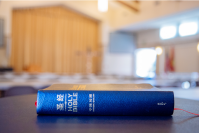 January
February
March
1/1
Gen 1:1-25
2/1
Gen 17:1-14
3/1
Gen 30:1-24
1/2
Gen 1:26-2:3
2/2
Gen 17:15-27
3/2
Gen 30:25-43
1/3
Gen 2:4-17
2/3
Gen 18:1-19
3/3
Gen 31:1-21
1/4
Gen 2:18-25
2/4
Gen 18:20-33
3/4
Gen 31:22-42
1/5
Gen 3:1-13
2/5
Gen 19:1-22
3/5
Gen 31:43-55
1/6
Gen 3:14-24
2/6
Gen 19:23-38
3/6
Gen 32:1-21
1/7
Gen 4:1-16
2/7
Gen 20:1-18
3/7
Gen 32:22-32
1/8
Gen 4:17-26
2/8
Gen 21:1-21
3/8
Gen 33:1-20
1/9
Gen 5:1-24
2/9
Gen 21:22-34
3/9
Gen 34:1-31
1/10
Gen 5:25-32
2/10
Gen 22:1-24
3/10
Gen 35:1-15
1/11
Gen 6:1-12
2/11
Gen 23:1-20
3/11
Gen 35:16-29
1/12
Gen 6:13-22
2/12
Gen 24:1-28
3/12
Gen 36:1-19
1/13
Gen 7:1-16
2/13
Gen 24:29-52
3/13
Gen 36:20-30
1/14
Gen 7:17-24
2/14
Gen 24:53-67
3/14
Gen 36:31-43
1/15
Gen 8:1-14
2/15
Gen 25:1-11
3/15
Gen 37:1-11
1/16
Gen 8:15-22
2/16
Gen 25:12-18
3/16
Gen 37:12-36
1/17
Gen 9:1-19
2/17
Gen 25:19-26
3/17
Gen 38:1-11
1/18
Gen 9:20-29
2/18
Gen 25:27-34
3/18
Gen 38:12-30
1/19
Gen 10:1-20
2/19
Gen 26:1-13
3/19
Gen 39:1-23
1/20
Gen 10:21-32
2/20
Gen 26:14-25
3/20
Gen 40:1-23
1/21
Gen 11:1-9
2/21
Gen 26:26-35
3/21
Gen 41:1-14
1/22
Gen 11:10-26
2/22
Gen 27:1-29
3/22
Gen 41:15-36
1/23
Gen 11:27-32
2/23
Gen 27:30-46
3/23
Gen 41:37-57
1/24
Gen 12:1-9
2/24
Gen 28:1-28:9
3/24
Gen 42:1-24
1/25
Gen 12:10-20
2/25
Gen 28:10-22
3/25
Gen 42:25-38
1/26
Gen 13:1-13
2/26
Gen 29:1-14
3/26
Gen 43:1-15
1/27
Gen 13:14-18
2/27
Gen 29:15-30
3/27
Gen 43:16-34
1/28
Gen 14:1-16
2/28
Gen 29:31-35
3/28
Gen 44:1-17
1/29
Gen 14:17-24
3/29
Gen 44:18-34
1/30
Gen 15:1-21
3/30
Gen 45:1-15
1/31
Gen 16:1-16
3/31
Gen 45:16-28