Connect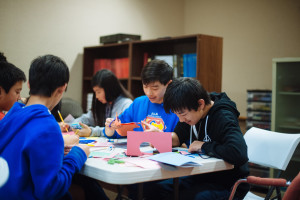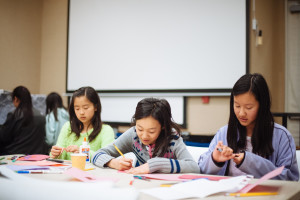 Unison Fellowship is the Youth Fellowship within Home of Christ Church to minister to youth in 7th – 12th grade.  The fellowship meets in the multipurpose room every Friday nights at 7:45pm.
基督之家第一家 Awana Club
For Children 2 to 11 years old (Preschool to 6th grade)
Time: Friday nights 7:30pm – 9:05pm
AWANA is an international Bible-centered children's ministry providing students, pre-school through middle-school with weekly clubs, programs, and training. The mission of Awana is to help "reach kids, equip leaders and change the world for God." Awana gives children from every background and cultural setting a place to belong, build confidence and grow in Christian faith.
T&T
Age 8 – 11 years old
7:30 PM: Opening Ceremony [ Social Hall ]
7:35 PM: Book Time [ Social Hall ]
8:00 PM: Game Time [ Social Hall ]
8:30 PM: Counsel Time [ Education Bldg B4 ]
9:00 PM: Closing Ceremony [ Social Hall ]
9:05 PM: Snacks and Dismissal
SPARKS
Age 5-7 years old
7:30 PM: Opening Ceremony [ Social Hall ]
7:35 PM: Book Time [ Education Bldg B4/B6 ]
8:00 PM: Counsel Time [ Education Bldg B4 ]
8:30 PM: Game Time [ Social Hall ]
9:00 PM: Closing Ceremony [ Social Hall ]
9:05 PM: Snacks and Dismissal
CUBBIES
Age 3-5 years old
Location: Nursery Big Room
7:30 PM: Opening Ceremony
7:35 PM: Story Time
8:00 PM: Game Time
8:30 PM: Snack Break
9:00 PM: Craft Time
9:05 PM: Dismissal
PUGGLES
Age 2 years old
Location: Nursery Small Room
7:30-7:40: Coming-in Time
Welcome the children and their parents, make sure any diapers or other supplies are
available. Children begin playing and interacting with leaders and each other.
7:40-7:55: Singing and Lesson Time
Worship songs will be sung with hand motions. Youtube or live guitar may be used.
For example: Lesson 4/21: God Made Light
8:00-8:15: Coloring and Craft Time
Coloring sheets and crafts will reinforce the lesson and give us time to talk about it with
the children.
8:15-8:25: Snack Time
8:25-8:55: Free Play and Activity Time
8:55-9:05: Going-home Time
Each child will bring home their coloring sheet or craft, which will give the parents an
opportunity to ask questions or continue to reinforce the lesson.
ADULT FELLOWSHIP
The Adult Fellowship meets every Wednesday night and welcomes everyone college and above. We come together for Bible study and prayer. We love to dig deep into the Bible to uncover the meaning of God's word and to apply it to our lives. As well, we design the fellowship to be a time and place where we can be real with each other, share openly our joys and struggles and lift up each other's needs in prayer. Come join us and experience the life-tranforming power of the Holy Spirit.
Location and Meeting Times
Wednesdays 8:00-9:00PM
Pastoral Office
Current Studies
Current Issues and Christians's Response
The Gospel of John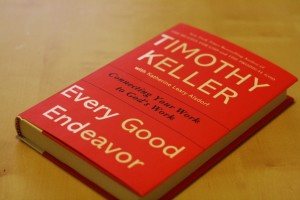 We are a fellowship of young adults and college students who are actively pursuing a relationship with Jesus by living out God's purposes for our lives. Whether you're married or single, our young adult community offers the opportunity to grow spiritually, meet new friends, and to serve. If you're interested in checking us out, please contact Minister Ben for more details
Location and Meeting Times
Young Adult Fellowship
Thursday 7:30-9pm, Every week
Children's Chapel
The Home of Christ Menlo Park Children's Ministry vision is based on Proverbs 22:6, to: "Train a child in the way he should go, and when he is old he will not turn from it," through relationship-building and programs. We aim to mobilize and equip parents as active participants in the Children's Ministry so that the family and the church partner as a team to promote a deeper sense of God's family, while achieving an effective ministry positioning children at a young age to know and be surrounded by Jesus' love and Truth.
Our Children's Ministry includes:
Children's Worship (Encountering God): praise, prayer, worship, offering
Children's Sunday School (Bible Education): systematic bible teaching
Children's Fellowship (Growing & Serving Together): Awana, special programs, etc.
Little Seeds Children Fellowship: Sunday 9:30am – 10:30am in Education Building B7
Children's Worship: Sunday 10:30am – 11:00am in the Children's Worship room
Age
Program
Location
4th & 5th Grade:
11:05 am- 12:10 pm
Bible Education
Education Building B3
2nd & 3rd Grade:
11:05 am – 12:10 pm
Bible Education,
Crafts
Education Building B7
Kindergarten & 1st Grade
11:05 am – 12:10 pm
Bible Story, Crafts
Education Building B6
Pre-K (3 & 4 years old)
11:00 am – 12:10 pm
Bible Story, Crafts
Nursery
Nursery (0-36 months)
9:30 am – 12:10 pm
Praise Music, Bible Story
(developmentally appropriate)
Nursery